We are manufacturing strictly by traditional artisanal methods! Our iron is hot, pieces of wood are 100+ years old.
All our products are tailor made by the customers demands.
Gallery
of industrial

Furniture
A way to return into heroic time when all the brides, steel towers and ocean liners were stick together by hot rivets!
Another gallery of industrial furniture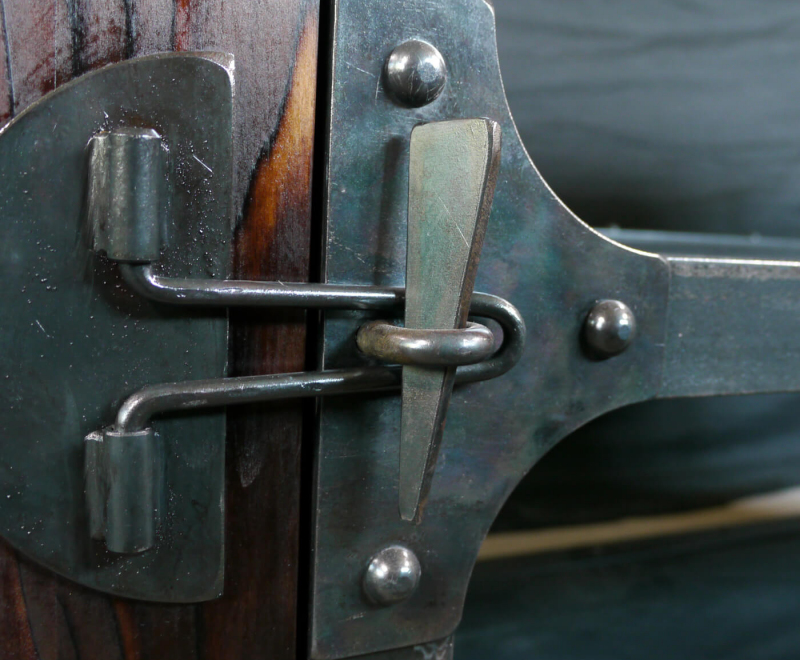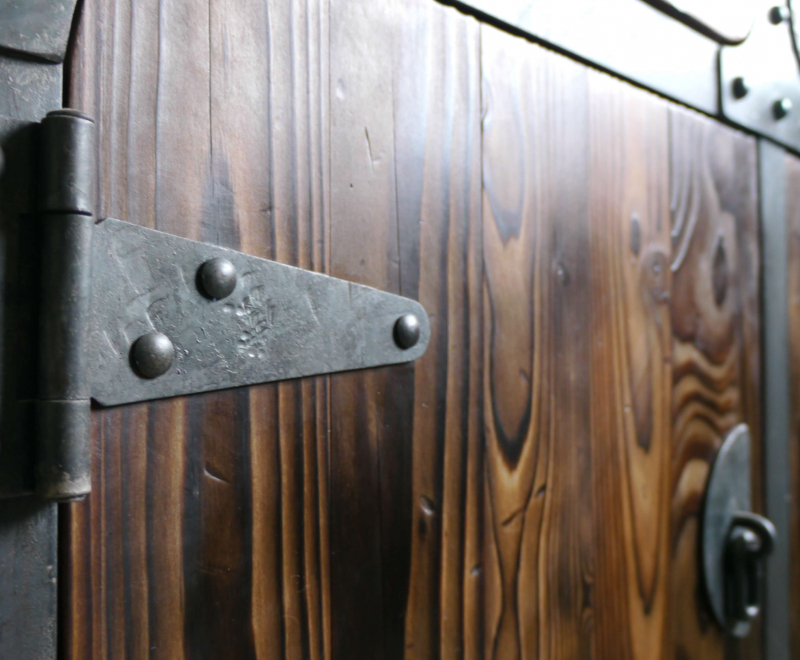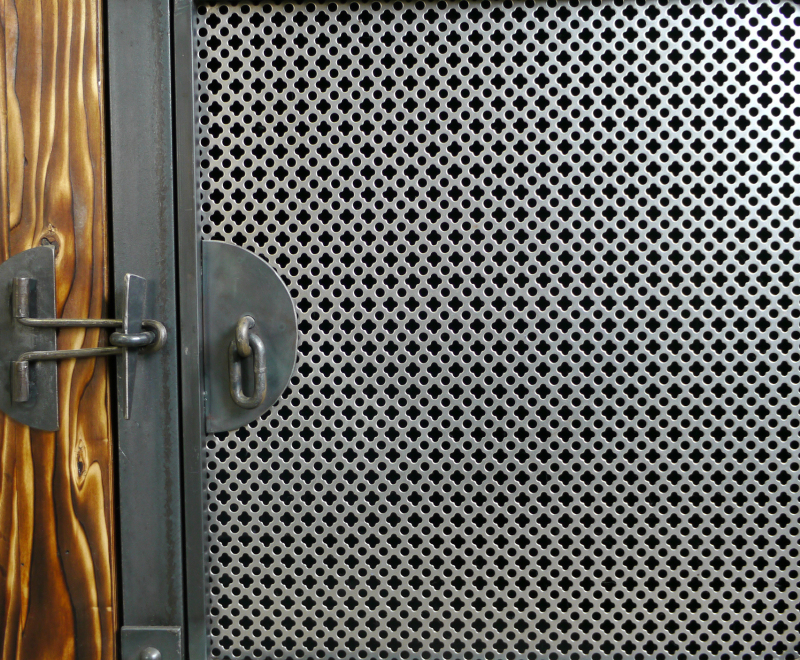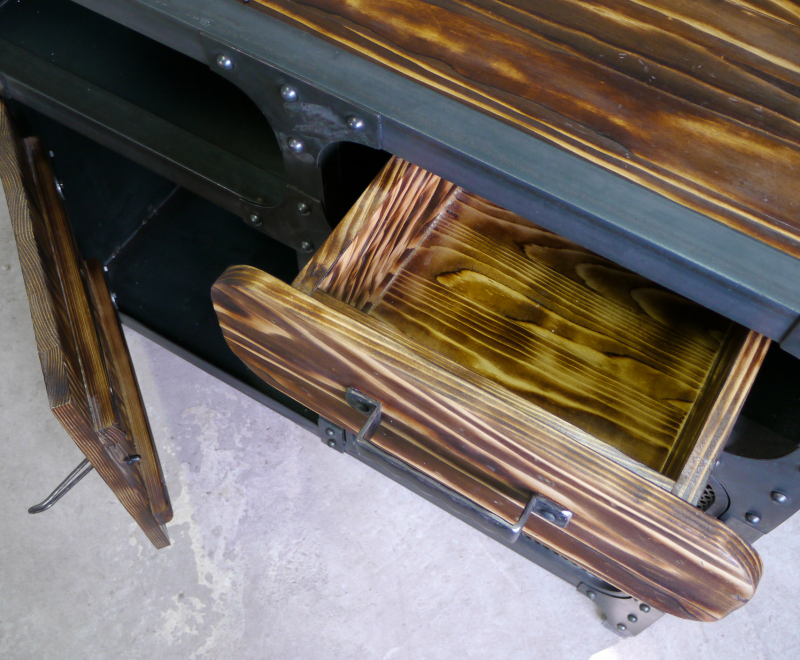 ...with brass, yes, copper too... pewter, why not! Intarsion too. Fine engraving and more...
Our team is consisted of high class craftsman of metal forging and wood modeling, so, once again, let's play together!
WHICH OF YOUR REQUESTS ARE APPLICABLE AND WHICH ARE NOT?
If you need to make it cheaper, with less details, with no rivets, with false wood, than answer is no!
Simply, you have to find another company to make it on that way.
HOWEVER, we warmly accept each request to make it more detailed, more quality, more wacky, original, wittily... all up to "steampunk"!